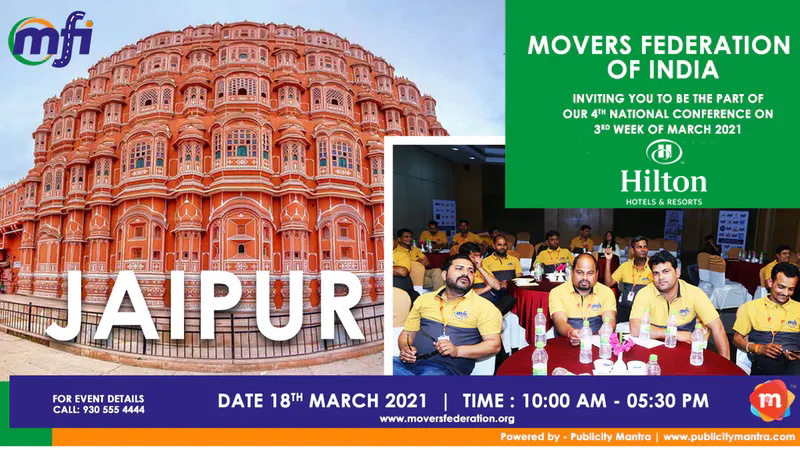 4th National Conference

4th National Conference- Hotel Hilton, Jaipur
March 17, 2021

-

March 18, 2021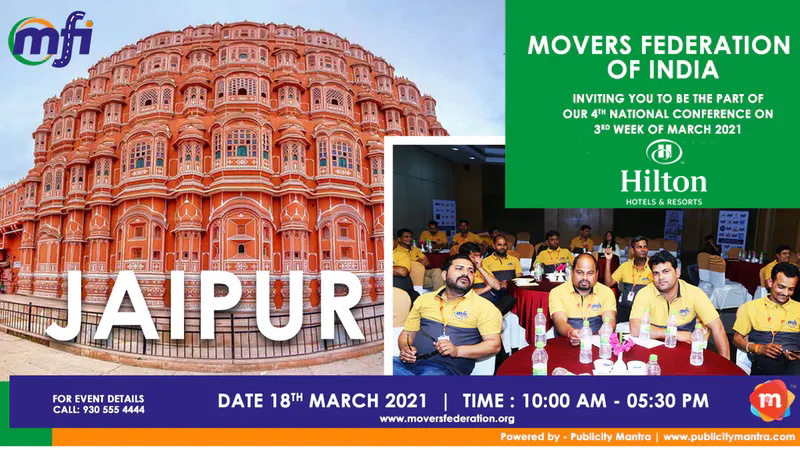 The Next Big Thing of 2021 is about to Begin this March!
We are inviting Industry people and customers to be a part of MFI's 4th National Conference at Hotel Hilton #Jaipur, India.

Join, Learn, Experience, and be the witness of the Groundbreaking Transformation of the Relocation Industry in India.
About MFI:
MFI – Movers Federation of India is India's Largest forum of Pr-own and managed relocation companies with the purpose of solving issues between Industry and Customers and reaching out to the Government for Industry concerns.
Our Objectives.
Train the Movers. Educate Customers. Build Community. Optimal Delivery
"As an industry association, our objectives are to further the interests of our members and provide a forum in which issues of mutual concern can be discussed and works. We are the voice for over 2 million customers across India."
Who Can Join:
1. Packers & Movers
2. Relocation Industry Professionals.
3. Customers